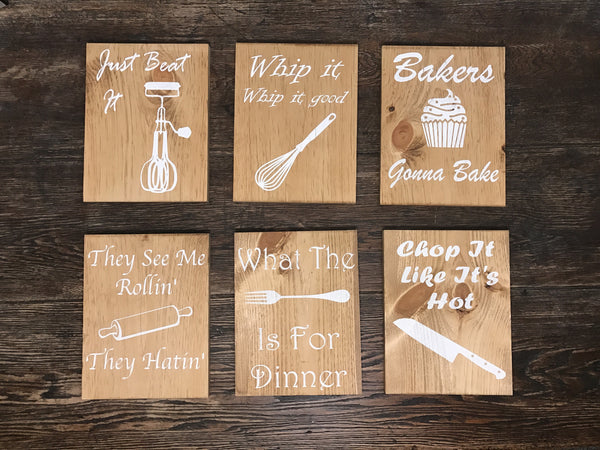 Our Latest Creation
Six funny kitchen signs. Each sign is approximately 12" x 9" and can be mounted flush on a wall.
Buy Now
Interested in a Custom Request
If you ever find something you like on say Pinterest or Instagram, but do not see it listed here please email us at Mike@TheMcConnellVenture.com. You can also click the "Contact Us" button at the top or bottom of this page.